Home Page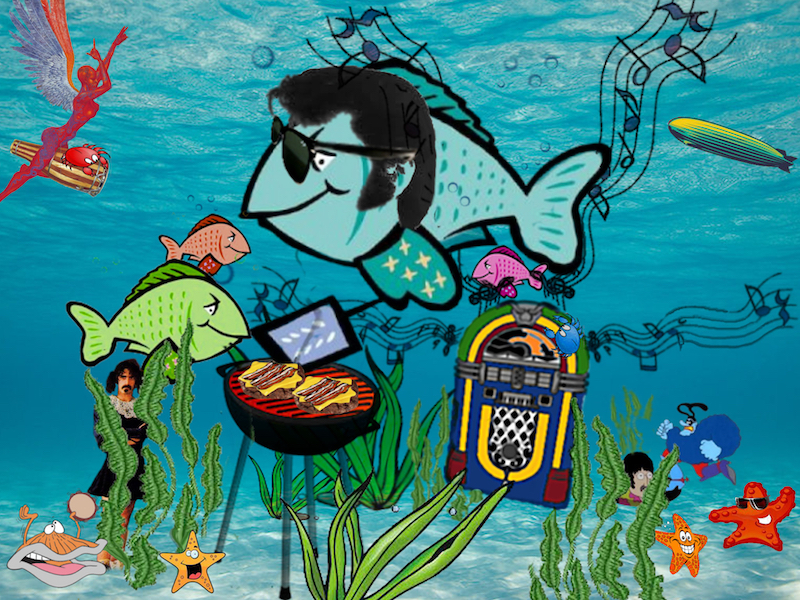 Follow @RealElvisfish
Update Required
To play the media you will need to either update your browser to a recent version or update your
Flash plugin
.
Howdy friend!
Now Playing (when it ain't live):
---
Sorry about the unannounced downtime, folks. We're a growin' and sometimes we fall down. That's not easy for a fish, I'm tellin' ya. But when you have to restore from backup because you coded yourself into a crash, fish or not, you gonna fall down. Now gimme that mic and let's get all shook up. Yea yeaaaaaa, yeah....


---
Well, we got through that one okay. I thought it sounded better than Thanksgiving Day. You can hear it repeating now. It's in the rotation too. Until the next show, then.


---
Hey, we are live! Thank ya. Thank ya very much.


---
Hey, is this thing on? Thank ya. Thank ya very much.


---
We're about ready to kick off another show in a couple of hours. Tuna in at 12:00PT right here.


---
Elvisfish done talked me into doing a show tomorrow. He didn't have to talk much. Good thing for him. He can't talk. He's a fish. He can sing, though. Go figger. Anyway, tuna in at noon Pacific time tomorrow (that's 20:00 for you UTC folk) and you'll hear some music.


---
← Older posts
Newer posts →